A massage is more than a luxury — it's a wonderful tool to help with pain, relaxation, and overall wellness. A massage from Glow Spa Buffalo starts with a consultation, so our massage therapists can target areas to provide the most relaxation. We utilize several techniques to release muscle tension from your most stressed areas.
With several time durations available, you'll be able to find the perfect massage for your budget, body and schedule. Book your appointment with us today!
Swedish Massage
A classic massage service that is meant for full body relaxation using a series of long, light to medium continuous strokes focusing on the main muscle groups. It will help relieve minor aches and pains and promote deep restorative qualities that will be soothing to your nervous system.
Best for: Relaxation, stress relief or first massage

50 minutes – $90
80 minutes – $130
110 minutes – $170
Glow Signature Massage
Our signature massage is the best of both worlds. It is a full-body Swedish massage for relaxation with focused deeper pressure on the back, neck and shoulders to relieve any build-up of tension. You will enjoy a warm compress for your back to help loosen the muscle tension. This massage will leave you feeling relaxed, grounded and lighter.
Best for: Stress and tension relief and relaxation
50 minutes – $95
80 minutes – $135
110 minutes – $175
Deep Tissue Massage
Deep Tissue massage is used to treat musculoskeletal issues such as chronic aches and pains, strains or injuries. Our therapists use various techniques to break up scar tissue and focus on specific problem areas. It involves applying sustained pressure using slow, deep strokes to reach the inner layers of muscle and fascia.
Best for: Chronically tight or painful muscles, repetitive strain, improved posture and movement, or recovery from injury
50 minutes – $110
80 minutes – $150
Himalayan Hot Salt Stone Massage
Deeply relaxing while replenishing and nourishing your skin and body with 84 minerals. Additionally, the stones lightly exfoliate your skin and neutralize the negative effects of modern electronic devices. Our Restorative salt stone massage is a full body massage incorporating 8 acupressure points. This restorative massage provides deep relaxation for the body, mind and spirit.
Best for: Deep relaxation and stress relief
50 minutes – $110
80 minutes – $150
110 minutes – $180
Pregnancy Massage
Prenatal and postnatal massage can greatly benefit new moms. Massage can help ease the stresses of pregnancy, alleviate a sore back, shoulders and tired feet as well as enhance a sense of well-being. The massage technique is very relaxing and has a light touch. We strongly recommend that you are in your 2nd trimester for prenatal massage.
Best for: Relieving aches and pains, improved sleep and reducing the stresses and anxiety of pregnancy
50 minutes – $90
Sports Massage
Our sports massage helps active people prevent and address injuries while engaging in their favorite sport whether you are a work out enthusiast or a competitive athlete. Sports massage uses various techniques and can focus on one area of the body or multiple areas. Pre-event sports massage will help the body more fully prepare for the upcoming physical activity and post-event sports massage will help promote recovery.
Best for: Anyone who is active and has specific areas to address

50 minutes – $90
80 minutes – $130
110 minutes – $185 
Enhancements:
Cupping ( no added time) – $15
Aromatherapy ( no added time) – $10
CBD ( no added time) – $15
Deep Tissue (no added time) – $15
Every massage will include a warm neck towel and warm foot towel infused with peppermint essential oil.
Schedule Your Appointment with Glow Spa in Williamsville
Give us a call to schedule your massage appointment today or to get more information about the various massages we offer.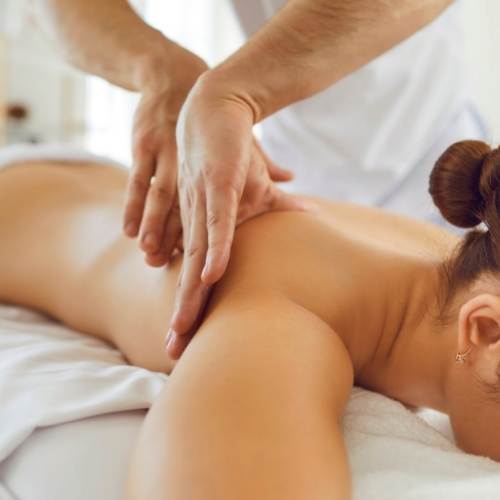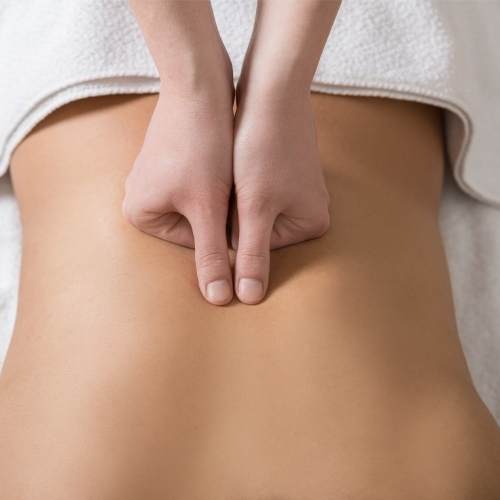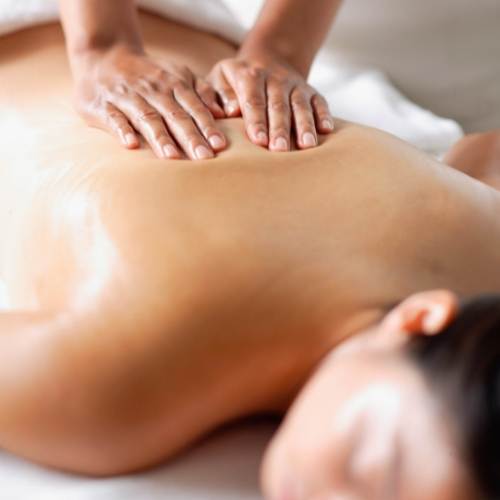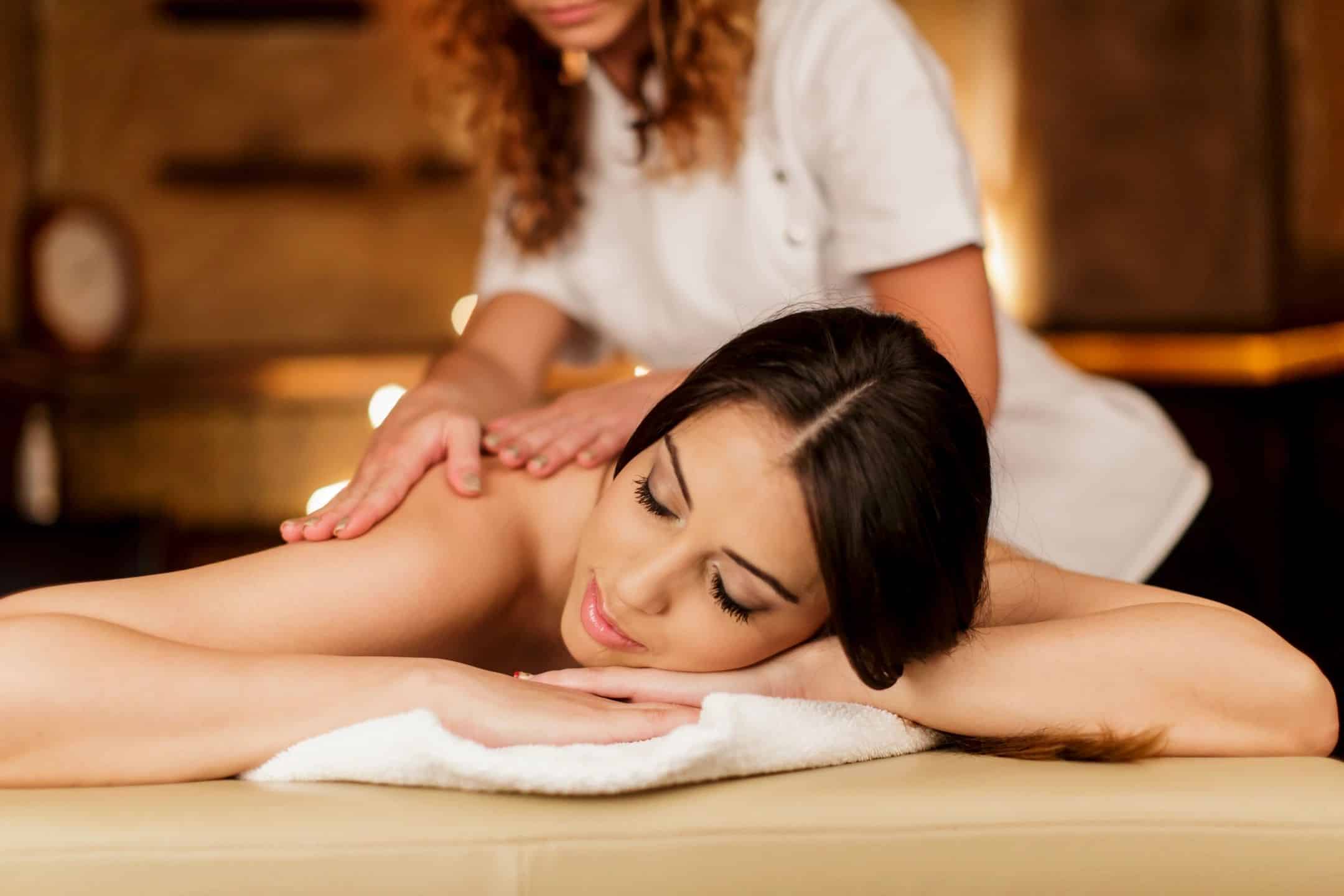 See What People Are Saying About Glow Spa Buffalo
I just had a deep tissue massage. Leslie is Amazing. Highly recommend that you book one. Glow Spa Buffalo is the best. From the moment I arrived I felt welcomed.
– Linda
One of Buffalo's best sweet little secrets, Glow Spa Buffalo's staff of beauty professionals understands what you expect from your experience with us: to feel refreshed, relaxed, rejuvenated, and beautiful. Whether it's for an important event or just because you want to spoil yourself, we offer a wide range of services that can help you achieve your goals and look your best. We invite you to browse our site for details on all of our services—and if you have any questions or would like more information about how we can help you reach your goals, please contact us at 716-588-GLOW (4569).