The Best Deep Tissue Massages
Available in Williamsville, NY
Find relaxation and relief from even the deepest tension in your muscles with a deep tissue massage from Glow Spa in Williamsville, NY. Whether you're suffering from chronic pain or are nursing an injury, a deep-tissue massage from a skilled therapist will help you feel better.
About Deep Tissue Massages
Best for people with chronic aches and pains, injuries and strains, deep tissue massages help break up scar tissue and alleviate discomfort from the inside out. Our therapists are skilled in targeting the deeper layers of your muscle and connective tissue, using sustained pressure and slow, focused strokes to create this relief where you need it most.
The Massage for Your Body
At Glow Spa, we understand that each body is unique. That's why our expert therapists will personalize your deep tissue massage experience to focus on your specific problem areas, ensuring an efficient and therapeutic session that addresses your concerns.
We also offer several different add-ons and enhancements to meet your relaxation needs further. These include:
You can also choose between a 50-minute or an 80-minute deep tissue massage with our team.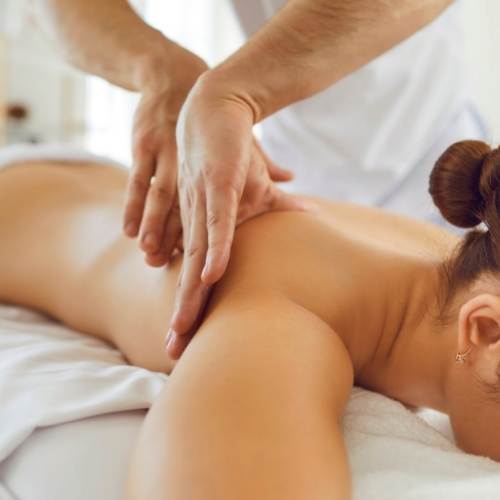 Step into Relaxation at Glow Spa in Williamsville
Unwind and relax with a massage appointment with one of our experienced massage therapists at Glow Spa. Book your appointment with us today.
Our Service Areas:
Amherst

Clarence

Williamsville
One of Buffalo's best sweet little secrets, Glow Spa Buffalo's staff of beauty professionals understands what you expect from your experience with us: to feel refreshed, relaxed, rejuvenated, and beautiful. Whether it's for an important event or just because you want to spoil yourself, we offer a wide range of services that can help you achieve your goals and look your best. We invite you to browse our site for details on all of our services—and if you have any questions or would like more information about how we can help you reach your goals, please contact us at 716-588-GLOW (4569).