Improve the texture and overall health of your skin with a chemical peel by the professionals at Glow Spa. Whatever type of skin you have, a peel from us will leave your skin looking and feeling better. Help reduce fine lines, correct sun damage and improve scars with one of these treatments. With a series of skin peel treatments, see even greater improvements over time.
A peel from Glow Spa Buffalo will leave your skin feeling deeply clean, refreshed and renewed! 
Time to Glow Peel $125 - 30 Minutes
PCA Skin Chemical Peel Includes a post treatment take home kit. Safely treats all skin types, also helps to improve the health and appearance of your skin with no downtime.
Series of Three: Time to Glow Peel - $350
Package of 3 PCA Skin Peels. Includes a post treatment take home kit. Safely treats all skin types, also helps to improve the health and appearance of your skin with no downtime.
CELLUMA LED LIGHT THERAPY TREATMENT
Single Session $50 – 25 Minutes
Perfect for those looking for anti-aging or anti-acne treatments, Celluma LED Light Therapy uses LED technology to target skin issues at the celluar level. Celluma can be done as a stand-alone service or as an add-on to any of our facial treatments. Celluma is proven to help:
Eliminate acne causing bacteria

Improve skin tone

Reduce inflammation

Enhance collagen production, reducing the appearance of fine lines & wrinkles
Multiple treatments are suggested for best results; we offer packages!
Package of Six – $275
Package of 10 – $475
LED LIGHT TREATMENT CAN BE ADDED ON TO ANY FACIAL
Different Levels of PCA Peels
Sensi Peel
We start all new clients with Sensi Peel until we know your skin can handle the Ultra Peel. Formulated for all skin types, this mild but powerful peel is right for people with even the most touchy skin. This multifaceted chemical peel improves your skins surface texture, brightens, and promotes an even complexion. An exceptional choice to calm rosacea and inflammation.
Ultra Peel
Specially formulated to deal with maturing skin, this treatment helps improve the appearance of fine lines and wrinkles, sun damage, and uneven skin tone. For pores and skin in need of rejuvenation, this peel offers mild to moderate exfoliation leaving pores and skin smooth, hydrated, and radiant.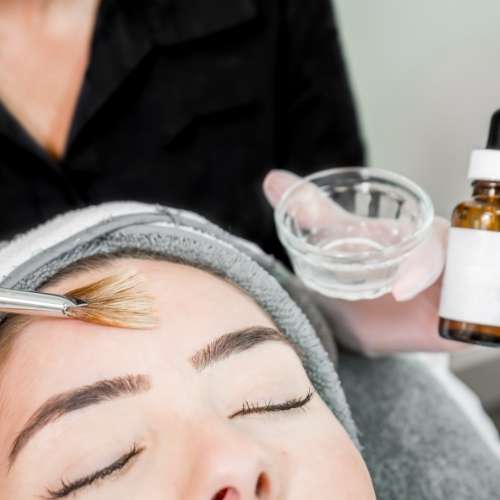 After Care
After your professional treatment, new , fresh skin is on the surface. Keeping that skin protected is what produces long term results. Because we want to give you the best results we give you hand selected skin strengthening products for you to use for up to 7 days immediately following treatment to keep your skin glowing. It is a FREE gift with every peel.
The after-care kit contains everything you need to make sure you get the most out of your facial peel.  Our post-procedure take-home kit has the following products to make sure you're getting the full benefits of your peel. 
Facial Wash: Gently removes impurities and makeup
CliniCalm 1%: Relieves redness, itching, inflammation and irritation 
Hydrator Plus Broad Spectrum SPF30: Protects aging skin
Rebalance: Calms and soothes
Silk Coat Balm: Soothes and rejuvenates
Our estheticians will guide you with the proper products to use on a regular basis after these initial products are given to you in your kit for your post-peel care.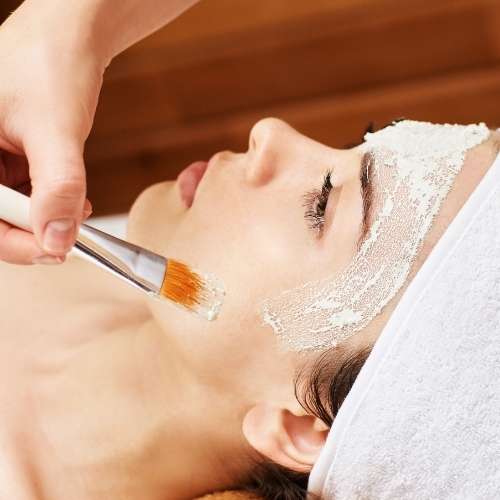 Our Service Areas:
Amherst
Clarence
East Amherst
Williamsville
One of Buffalo's best sweet little secrets, Glow Spa Buffalo's staff of beauty professionals understands what you expect from your experience with us: to feel refreshed, relaxed, rejuvenated, and beautiful. Whether it's for an important event or just because you want to spoil yourself, we offer a wide range of services that can help you achieve your goals and look your best. We invite you to browse our site for details on all of our services—and if you have any questions or would like more information about how we can help you reach your goals, please contact us at 716-588-GLOW (4569).