Glow Spa Signature Facial 50 min – $85
Personally designed for your skin type. Includes cleanse, exfoliation, extractions (if needed), facial massage, mask, serum and moisturizer.
Glow Spa Signature Facial 80 min – $110
Includes all the above plus an exfoliating hand treatment and scalp massage.
Glow Express Facial 25 min – $50
Includes cleanse, exfoliation, mask and moisturizer.
Back Treatment 50 min – $90
Same as our signature facial only on your back. Includes cleanse, exfoliation, extractions (if needed), hydrating mask, serum and moisturizer.
Express Facial in Clarence New York

Rezenerate NanoFacial 60 min – $120
Using dynamic Nanotechnology, Rezenerate can improve the appearance of fine lines and wrinkles, while prepping the skin to better absorb nutrients introduced during the treatment. 
Rezenerate acts as an infusion catalyst, assisting with products and serums for deeper penetration. For all skin types with no downtime.
Customize and enhance your next facial with one of our add-on services. Pricing is based on adding these services to an existing facial treatment.
Glow EYE treatment – $15
Glow LIP treatment – $15
Neck and Décolleté Treatment – $25
Celluma Light Therapy Treatment 25 min – $30
This $1500 light therapy panel improves acne, encourages collagen production. It also helps with anti aging. If you are going to a spa that doesn't have a high quality light therapy panel, then you many not be getting the true benefit of light therapy.
Exfoliating Hand Treatment – $15
Exfoliating Foot Treatment – $25
There are several benefits of having regular facials including an express facial which allow you fit the service in on your lunch break. For starters, regular facials help keep your skin looking young and vibrant for years to come. Facials also help prevent fine lines and wrinkles by removing dead skin cells before they start accumulating on your face. Depending on which facial you receive, you can also benefit from relaxation or stress reduction, as well as improved circulation—which is especially great for people with dry or dull-looking skin. Facials are also a great way to reduce acne and help with sensitive skin.
Express Facial in Clarence New York
Maintaining healthy looking skin is an important benefit of regular skincare facials. The facial uses steam, exfoliation, masks, and other ingredients to remove dead skin cells, unclog pores and hydrate your skin. Our experienced estheticians will perform a skin analysis and customize your facial to address any skin challenges you are experiencing. Come feel the difference in your facial at Glow Spa Buffalo. With our Express facial and Hydrafacial you can't go wrong.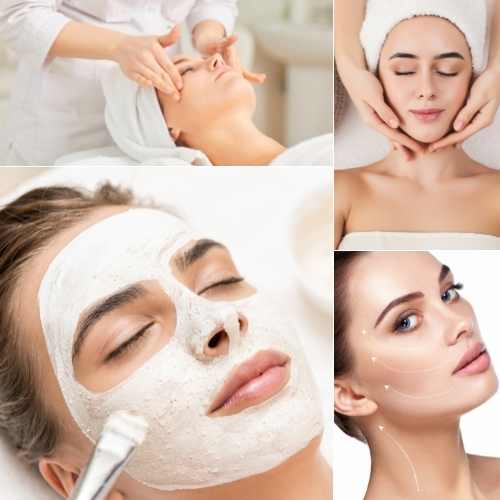 One of Buffalos best sweet little secrets, Glow Spa Buffalo's staff of beauty professionals understands what you expect from your experience with us: to feel refreshed, relaxed, rejuvenated, and beautiful. Whether it's for an important event or just because you want to spoil yourself, we offer a wide range of services that can help you achieve your goals and look your best. We invite you to browse our site for details on all of our services—and if you have any questions or would like more information about how we can help you reach your goals, please contact us at (716) 588-GLOW(4569)